Jump aboard the Crazy Train with two lifelong Ozzy fans who will bring you two unique perspectives on his legendary career. Diary Of The Madmen - The Ultimate Ozzy Podcast discusses all things Ozzy and all things Ozzy related. We will discuss all of the albums from all of the eras. We will talk tours, ozzfest, reunions and more. We will pit albums against each other in battles to determine the ultimate Ozzy albums. Also we will have special guests along the way. As a bonus We will also be discussing Ozzy related artists such as Randy Rhoads, Zakk Wylde, Jake E. Lee, Bob Daisley and Black Sabbath among others. Go Flyin' High Again with us and hit that subscribe button now!
Episodes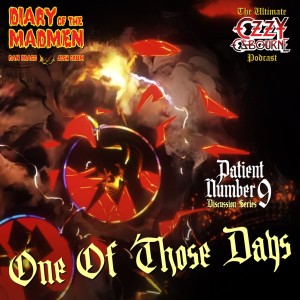 Wednesday Oct 26, 2022
Wednesday Oct 26, 2022
Dan and Josh celebrate the release of Ozzy's new album, Patient Number 9 with a detailed discussion series. This episode they discuss the infectious new single, One Of Those Days featuring Eric Clapton on guitar.